Faced with the environmental crisis, we have a mission: to help people consume better. We create sustainable creative boxes, including reusable, recyclable or natural items, to allow you to carry out your own artistic projects while respecting the planet.
Julie Maron is the little monkey who climbs everywhere, always ready to find solutions, she has a talent for communicating in a natural way. Always positive, she is a real little bit of sunshine. She wants to introduce people to lots of different creative projects and help them find their artistic passions.
Julie Rachel Baril is a quiet, calm force, a gentleness that we like to rub shoulders with. Artist at heart, bohemian at times, she wants to inspire people to take more time for themselves and help them discover the benefits of creation. Helping people create moments of relaxation is close to his heart.
We talk about us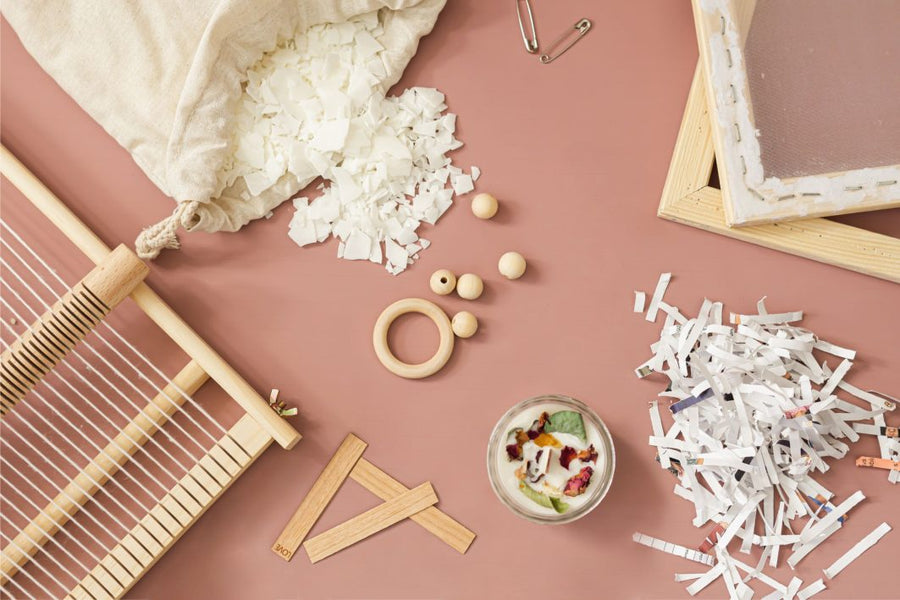 Brin Brun: at the heart of businesses (Signe Local)
Have you ever wanted to try a new creative project but didn't really know what to buy and where to start? The refreshing Julie Maron and Julie Rachel Baril, co-founders of Brin Brun, have made it their mission to make your creative and well-being moments simple and accessible. The company offers DIY-type craft kits for a range of do-it-yourself projects: recycled paper, candles, dog leash and collar, plant hanger, scrunchies, and more. That's not all: all the materials used are reusable, recyclable, second-hand or natural.
Learn more
To please mom (La Presse)
A gift that not only contains a useful or decorative object, but which is in itself a moment of relaxation. This is what the creative boxes of the Montreal company Brin Brun offer, which contain everything you need to carry out craft projects. Making recycled paper, scrunchies, candles, a macramé leash for your pet or a string of wooden beads to hang a plant: there are many possibilities to discover.
Learn more